If 2020 taught us anything, it's that we can't honestly know what sudden changes a new year may have in store. No one could have seen the severity of how 2020 would impact lifestyles, real estate investing, or our economy.
Can we predict 2021 for real estate investors in North Texas? No. However, we can offer our best real estate investing tips for the coming year based on our experience as an expert North Texas property management company. We've been through plenty of ups, downs, and everything else related to investing in real estate. If you're nervous about 2021 because of 2020, we're here to help start your year with some peace of mind.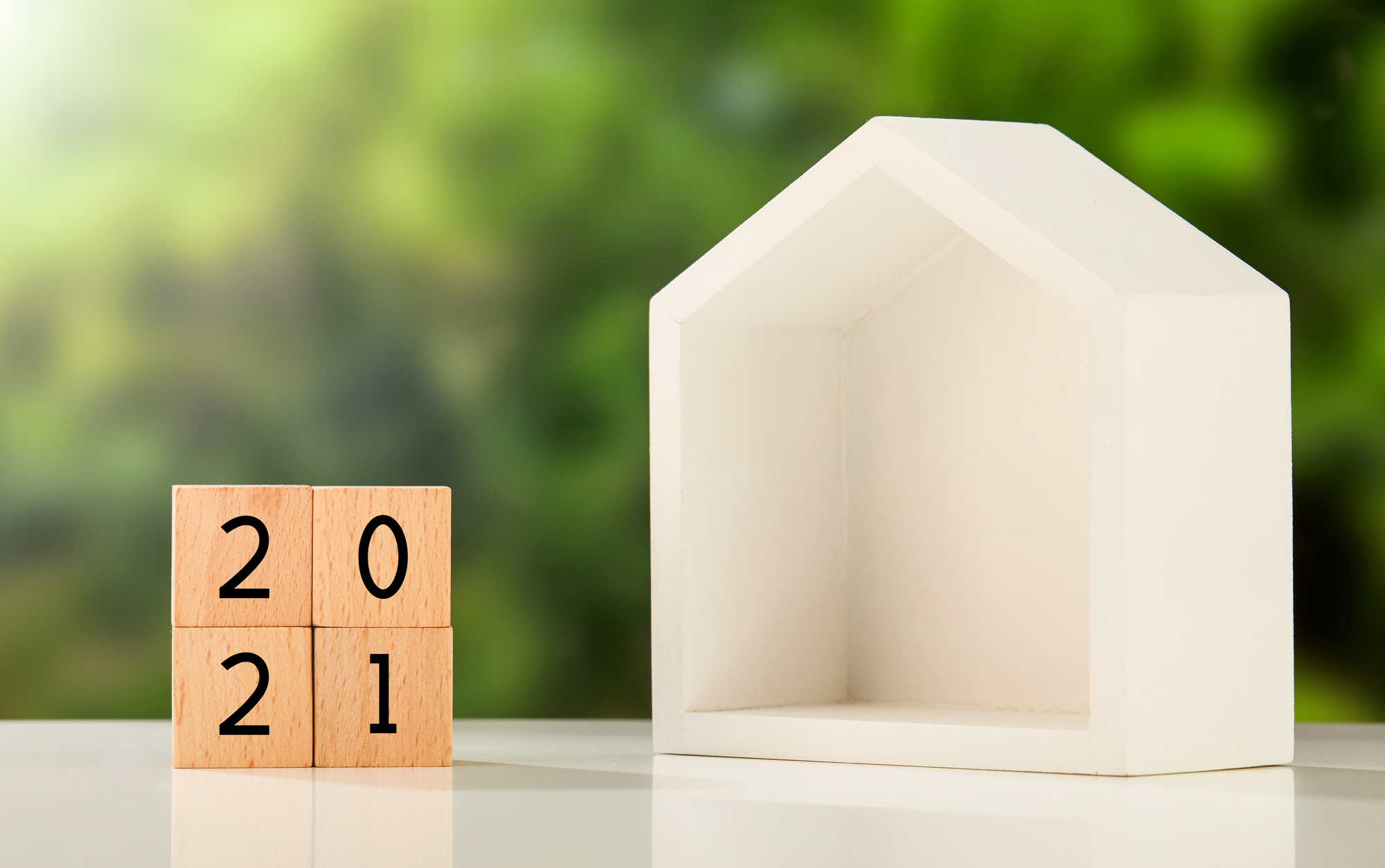 With a little bit of insider insight combined with our industry expertise, RentHub has put together our top real estate investing tips for 2021 to start strong.
Pick DFW Now
The DFW rental market is hot—and will remain hot. If you aren't already investing here, now's the time. If you're here, it's time to consider adding another property to your portfolio.
Even before the pandemic hit in 2020, people were moving from California and around the country to the DFW area in droves. Major corporations continue choosing this area to relocate, bringing employees who need places to live along with their new company headquarters.
From our experience as a bustling expert North Texas property management company, RentHub is leasing properties so quickly that we sometimes run out of good properties to show! With build-to-rent single-family homes and communities becoming more popular, real estate investors miss an opportunity if they skip this area without adding properties to their portfolios.
Stay Competitive
Because this market is so hot, the rental property competition is tough. To capitalize on the growing North Texas population, investors must do everything they can to stay competitive. If you're not offering professional management and rental property maintenance services, you're already behind.
Take a look at your operations and see what you can do better to maximize the opportunities here. With the right property manager, your properties can rise to the occasion (and above the competition) to meet the growing demand for high-quality rental housing.
Before you get too far into the new year:
Focus on renter retention strategies
Put 24/7 property management services in place
Consider smart upgrades to offer the best amenities in DFW
Review your rental property rate to make sure it's competitive
Update your property listing and marketing strategies to bring more visibility to your rentals.
If your properties aren't renting quickly, a few upgrades and professional marketing could increase the demand. Even in a hot market, quality renters won't stumble into your rentals without a little help. Keeping those renters requires excellent property management services to help them feel at home.

Now Is the Time to Protect What You've Built
Was 2020 not your best real estate investment year? If you learned that the hard way without the right protections in place for your rentals, now is the time to protect yourself going forward.
North Texas rental property owners can minimize the impact of rental income loss when the economy makes it difficult for residents to pay the rent. If something terrible happens to your property, the right insurance coverage compensates you for repairs and lost income until your property is rental-ready again.
If you don't already have these safeguards in place, it's time to:
Schedule property inspections throughout 2021 (before more potential lockdowns)
Set up investor insurance coverage
Hire a property manager to handle rental property maintenance, renter screening, and rent collection
Review your lease and make sure it's airtight
Create a crisis plan with your property manager.
We aren't predicting another unpredictable year like 2020. However, being prepared for any event is the smartest way to invest. The right North Texas property management company helps investors stay prepared for any situation.
When times are good, we help you do more.

When times are tough, we help minimize losses and keep you moving forward.
A property manager is the best way to protect your investments and build more success in 2021! You can trust us on that one.
We're Here to Make 2021 Better!
We're not going to be so bold as to promise that 2021 will be your best real estate investing year ever. However, when you invest in North Texas rentals, you set yourself up for success in the best place to invest. Our Realtors and property managers can help you grow your portfolio, manage your existing rentals, and put everything together for success in the year ahead.
The RentHub North Texas property management team applies cutting edge technology, tried-and-true processes, local experience, and our unmatched HubFactor guarantees to give investors peace of mind when choosing our services. Take advantage of our biggest real estate investing tip for 2021: contact us to protect what you've worked so hard to build and to support your growth in the new year.