Your renters are the power behind your rental property business, and landlords must provide a safe, hazard-free place for them to live. More than ever, home has become a place of safety and security in a time when staying home has become a polarized, hot-button health issue. However, as McKinney property management, we want to pose a question: what happens when home is compromised—and your renters experience damage to their possessions?
If your tenants don't have renters insurance, they could have difficulty recovering. They could also try to hold you responsible for the loss they've suffered to their personal property. This is exactly why we need to talk about the importance of making renters insurance a crucial component of your leasing agreement.
A quick note for property owners: This article is not intended as legal guidance. If you need help with drafting renters insurance into your lease, get in touch with a professional McKinney property manager or a skilled attorney!

What Is Renters Insurance?
Landlords need insurance, like homeowners and liability insurance, to protect investment properties in case of damage and other events. However, your insurance policies as a property owner do not shelter your renters when it comes to their personal property.
Renters insurance helps tenants protect themselves while living in your property. This kind of insurance covers the policy holder's belongings and liabilities. Renters insurance can also cover living expenses if their home sweet home suffers a catastrophic event such as a fire, and your residents find themselves needing a new place to live during the repair and recovery process.
What's the Difference?
Here's an example that's pretty common in McKinney: if investment property experiences hail damage from a North Texas storm, your landlord homeowners insurance will help cover the cost of a new roof and repairs for other damage caused by the storm.
During the storm, or as water leaks into your rental property, it could cause damage to your tenant's personal property. Your landlord insurance policies do not cover the damage to tenant property—even if the damage comes from the same storm that damaged the roof of your property. Your tenants need renters insurance to recover the costs of repairing or replacing their damaged personal property.
What Does It Cover?
Landlords can have more peace of mind knowing that their tenants are prepared if a disaster destroys their home or belongings, including:
Damage to their personal property: From natural disasters to theft, your tenant's renters insurance covers damage to their property.
The tenant's living expenses: Loss of Use coverage provides your tenants with compensation for temporary relocation during significant rental property repairs after a storm.
Personal liability: If your tenant or one of their guests has an injury on your rental property, a renters insurance policy can cover it.
Some medical payments: If there are medical expenses as a result of an injury on property, your tenant's policy can cover some of those expenses.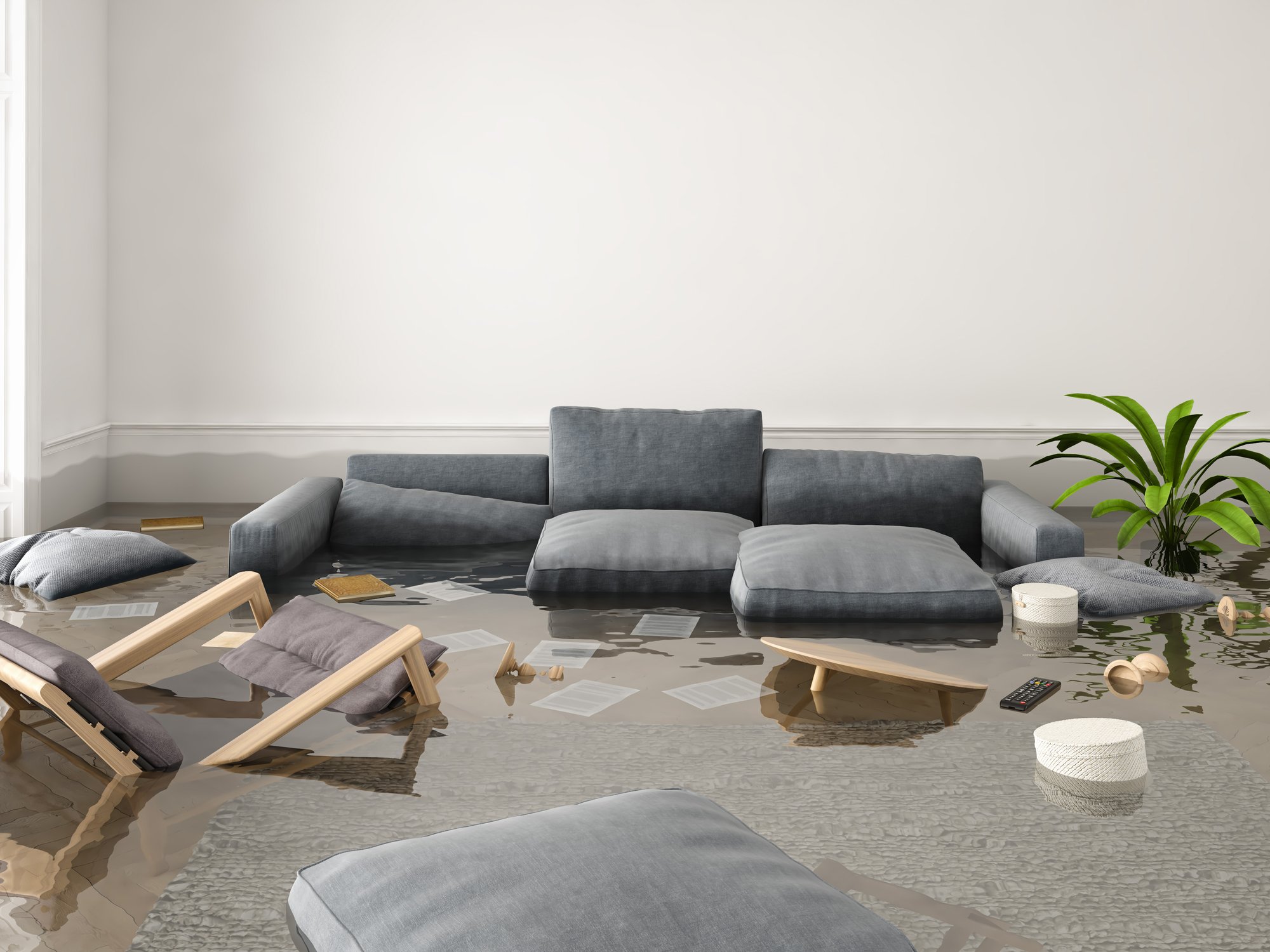 Tenants should find it worthwhile to carry a renters insurance policy—and McKinney landlords can help make sure they have it!
Should Landlords Require Renters Insurance?
Yes! All tenants should show proof of an active renters insurance policy before you allow them to live in your McKinney investment property. No exceptions. However, having renters insurance is not something you can force your renters to have. This makes it crucial to include it as a mandatory component in your lease.
What If I Find the Perfect Tenant, but They Don't Have Renters Insurance?
As locals who live in the McKinney area and the experts in McKinney property management, we strongly recommend that you never allow a tenant to live in your property if they don't have proof of renters insurance—even if they could be the best tenant ever to make it through your screening process. The storm damage example we gave above is something that happens all the time in our area.
However, plenty of other things can go wrong in your rental property and cause damage to your renters' belongings. If a tenant attempts to claim personal property damage on your landlord policies, it can ruin the landlord-tenant relationship and ultimately end poorly for either party.
Make It Mandatory—Without Making It Mandatory
Renters insurance should come up early in your leasing process. You'll save yourself the hassle of screening tenants that seem like a good fit, only to find out they don't have renters insurance when it's time to sign a lease.
Make the renters insurance requirement clear in your property listing.
During the application and screening process, require proof of an active policy.
Make sure your tenants provide continued proof of an active policy when they renew it.
Most tenants understand the importance of renters insurance. It's not expensive—and it's worth it for them to protect themselves with a good policy.
Adding Insurance Requirements to Your Lease? We Can Help!
Bad things can happen to even the best McKinney renters and landlords: the weather in North Texas has been the butt of plenty of jokes for being unpredictable. However, weather-related disasters aren't the only thing that can put your renters at risk. When you require renters insurance as part of your lease, you show that you care about the wellbeing of your renters as a landlord.
Being a landlord brings up plenty of tough questions like this one! Thankfully, RentHub Property Management has the solutions you need as your McKinney property management partner. When looking for a professional to help you with your leasing agreements and renters insurance, we're here to help guide you towards success!
Managing the leasing agreement language isn't the only thing your McKinney property manager should be bringing to the table for your rental homes. The right property manager will be able to provide an additional collection of resources and skills to keep any investment property on top!
To see what kind of traits you should be looking for in a property management partner, download our free Guide to Finding the Best Dallas Area Property Manager to get started!