As a Dallas property manager, we know our fine city is known for many attractions that make it an easy place for your renters to call home—even when we can only enjoy pictures of them online for the time being.
Whether it's the expansive Dallas Arboretum (just looking at pictures of the tulips is enough to bring us to a peaceful place), the interactive Dallas Museum of Art, or the explosion of culture in the Bishop Arts District and Deep Ellum, there's something for every renter to love about Dallas! We may only be going out for groceries right now, but we will get through this #AloneTogether.
However, there's one thing our city isn't known for: mandatory renters insurance. Did that surprise you? It's true! Here's the kicker: if you haven't been implementing renters insurance in your leasing agreements, your tenants are exposing themselves to unnecessary risk!
Being an investor with a portfolio of productive properties is also a people's game. At RentHub, we know you care about your tenants: they're the driving force behind being a property owner! Even if you have a perfect pad in Dallas, if it's not filled with the right renters, it can transform into a flop. That's exactly why including renters insurance as part of your leasing agreement is something we recommend as a Dallas property manager.
While nothing in Dallas law makes renters insurance mandatory, nothing prohibits adding these protections to your leasing agreements, either! Even the Texas Department of Insurance recommends that your tenants have a suitable insurance policy to protect their property. In today's post, let's dive into renters insurance—and why it should be on every investor's lease!
A quick note for investors: This article is not intended as legal guidance. If you need help with drafting renters insurance into your lease, get in touch with a professional Dallas property manager or a skilled attorney!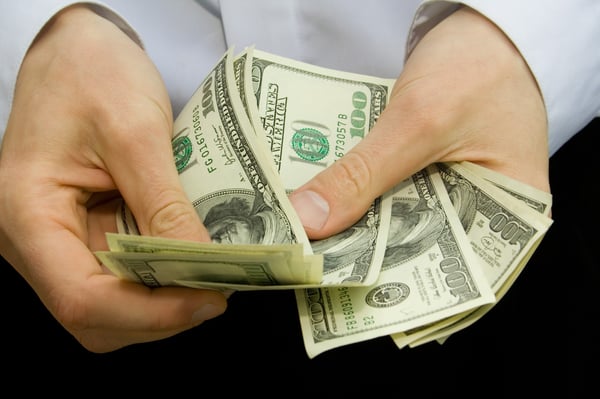 Renters Insurance Protects Your Tenants
While you cannot enforce renters insurance outside of a leasing agreement, it's fair game if you include it as a provision. Just like homeowners insurance protects homeowners and your landlord insurance protects you in the event of the unforeseen, your renters need coverage too! Renters insurance gives your tenants coverage to replace or repair those $3,195 Louboutins or that $4,000 Gucci purse in the event of some unforeseen event—like a freak tornado. It has some other added benefits as well:
If your renter is a jet-setter (and many Dallasites are), personal property coverage protects their luggage while they travel after the COVID-19 crisis is behind us.
Loss of use coverage gives your tenants much-needed resources to cover the additional costs of rent, food, and other expenses when they're unable to stay in their unit due to repairs.
To top it all off, personal liability coverage rolled into renters insurance ensures that if someone is hurt in or on your rental property, the tenants aren't left to foot the legal or medical bills.
As a landlord and investor, your insurance will cover repairs to your property—but it won't shelter your tenants. Many renters believe that the landlord's insurance covers their belongings in the event of a disaster—This is exactly why they need their own policy! However, not all policies are created with the same protections.
Basic coverage will reimburse your renters for the following perils (up to their policy limit):
Fire and lightning
Windstorm and hail
Explosions
Smoke damage
Vandalism
Theft
Freezing of plumbing, heating, or air conditioning
Short-circuit damage caused by appliances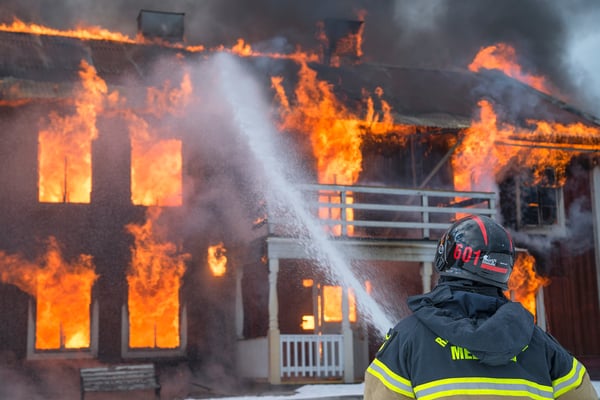 As well as many other assorted (and straight-out wacky) misfortunes, with the exception of flooding. After the tornado that hit Dallas last year left a brutal swath of damage and many renters with nowhere to go, it is absolutely to your tenants' benefit to have a renters insurance policy wrapped into your lease. As an investor, it doesn't cost you anything, either!
As Dallas property managers, we sometimes hear the common (but unfounded) complaint that "Renters insurance costs too much!" The average annual cost for a policy in Texas is only $232, which works out to just shy of $20 a month. We think that $20 a month is a small price to pay for peace of mind! In the end, there is really no downside to including a renters insurance component in your leasing agreement.
A Dallas Property Manager Can Help You!
As we said before, we know you value and care for your renters: you wouldn't be in the property business if you didn't! However, sometimes it can be difficult—even for investors who have grown beyond one property—to add and enforce lease requirements like renters insurance.
When you work with RentHub Property Management, you have a staunch ally in the protection of your properties and the enforcement of your leasing agreement. We don't mind being the "bad guy" when it comes to protecting you and your tenants! While you put us to work on the front lines in caring for and managing your properties, you can put your time back into finding the next perfect property fit for your portfolio!

That said, how do you find the perfect properties in the Dallas area? Start with our FREE guide to real estate investing! From there, we can provide you with a free rental analysis when you think you've found a match!