Our title may have given a bit of today's blog post away. However, as a Dallas property manager, we think this message is no less crucial for the success of your investment property portfolio! Some of you might be surprised, but this is a question we see a lot of in the world of Dallas rentals: "Can I only rent to female tenants?"
On the surface, it seems like this question is innocent enough. What's not to love about your excellent female tenants, right? They're clean, they're quiet, they always pay rent on time—or so it seems. What you've accidentally just stumbled into is an inadvertent bias towards one type of tenant! While your preferences for one type of renter or another might be built on negative past experiences that left you feeling burnt, this type of approach to tenant placements can land investors in some serious hot water.
On the surface, it might seem innocuous—but placing tenants this way is actually against the law. Let's dive into this sensitive issue in today's blog post to shed some light for investors looking to grow their portfolio!
A quick foreword: This blog post is not intended as legal advice—its purpose is merely to give investors an overview of the complicated legality of selective tenant placement. If you've bumped into this issue and are already in deep, it's best to reach out to a competent attorney or a Dallas property manager for help!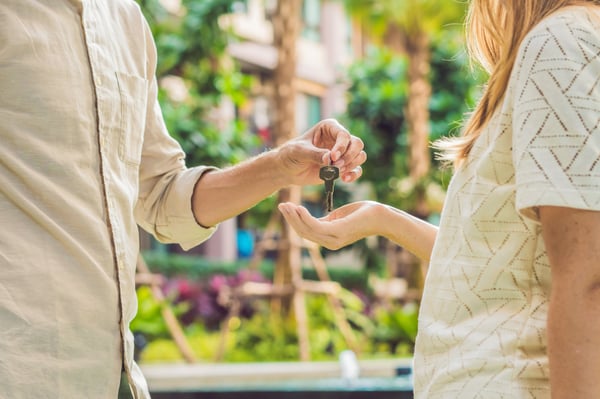 Why Bias Is an Issue
Like we touched on before: a female renter might seem to tick off all the right boxes when placing tenants if you've had nothing but good luck with them in the past. However, not only does this narrow your pool of potential tenants, but it also opens you up to liability with some powerful federal agencies.
As a solo investor, you know that you have to wear multiple hats to keep your investment portfolio afloat and profitable. One of the subtleties of being an investor that often gets overlooked until it's too late is the need to stay aware and alert of the legislation that surrounds your rental properties.
One of the more important federal laws that you may have come across concerning your rental properties is the Fair Housing Act (FHA). This legislation made it illegal for landlords to be selective based on:
Race
Color
National Origin
Religion
Sex
Familial Status
Disability.
It covers most types of housing, which makes it worth every investor's attention if they're looking to grow their portfolio. You know that your renters are the engine that powers your investment property business—but as a Dallas property manager, we need to point out that you can't base your selection process on gut instinct and past experience. This is a one-way ticket to an unfortunate and expensive round of litigation.
Interesting Exceptions
That said, there are some interesting exceptions to the FHA requirements:
Owner-occupied buildings with four units or less (duplexes, triplexes, and fourplexes are some of the most common examples)

Single-family homes sold or rented by the owner without the use of an agent (For Sale By Owner)

Housing operated by religious organizations or private clubs that limit use to members only.
If you happen to live in one of the units in your fourplex, and you feel safest around female tenants, then you may have grounds to call on the FHA exception to the above protections.
Regardless, you still lose out on a wide variety of potentially excellent tenants when you choose to select your renters based only on the above criteria.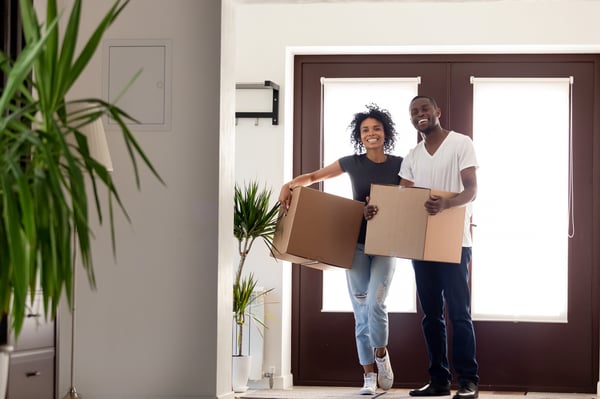 The Safest Way to Select the Right Renters
If the Fair Housing Act protections still apply to your tenant selections, then what are some attributes that investors can screen their tenants with? You can choose to either work with an FCRA-certified third-party screener or with a Dallas property manager, but here are some categories to turn to when safely selecting from your applicants:
Credit Checks
Credit history is a tangible record of someone's responsibility with payments.
Running a credit check is a good way to tell if your potential renter is financially able to meet the demands of your rent.
If you see a history of bankruptcies or late payments, your rental properties might not be a good fit.
Background Checks
Is your prospective renter who they claim to be on paper? A background check will encompass important details like the employment history and criminal record of your applicant. A stable employment history supports your applicant's ability to make on-time rent payments.
Investors should approach the criminal record of any of their prospects cautiously: you cannot deny applicants based solely on the presence of a criminal record. Working with a Dallas property manager when presented with a prospect who has a criminal record can help you understand the nuances of how to proceed in this case.
Rental History
Does your prospect have a history of evictions?
Do previous landlords give them acceptable recommendations?
What do the references provided on the application have to say about your tenant?
This is one of the more important things that investors should dig into. Too often, landlords don't pursue research into offered references and past landlords—and end up getting burned. In the case of a "Professional Tenant," you'll often find they have a negative history with their former landlords.
Keep in mind; there's nothing wrong with adding some pre-screening criteria into your process. However, these criteria need to be applied equally across all applicants, and you should still run it by your Dallas property manager (if you have one) to avoid the risk of bias.
Property Management Makes Tenant Selection Simple!
Now that you're aware of the risks of overstepping the FHA when it comes to your screening and selection process, you might be concerned about placing your renters in the future. Thankfully, when you work with the experts in Dallas property management, you never have to worry! Your neighborhood property manager at RentHub Property Management can handle your tenant screening needs and place renters that are the right fit for your properties!
While we're handling the tough stuff, you can get back to focusing on what you do best: growing your real estate investment portfolio! A great place to start is by downloading our FREE guide! As your portfolio expands, having a reliable and scalable screening policy in place will make the integration of new properties even easier.