As an investor with multiple properties in your portfolio, you know that more properties mean more responsibility. Even for first-time landlords, a single property can seem like a monumental challenge when you have a busy career and an equally busy family!
By the time you get to your third, fifth, or seventh property, you're well acquainted with the exponential growth in work required to keep your portfolio profitable.
In the course of serving investors as a DFW property management company, we've identified several key pain points that investors need to be aware of when trying to grow their portfolio in our bustling area of Texas. Cutting corners when it comes to these top issues can not only limit your profit; it can sink your properties!
Don't put your investments at risk: use these tips from the experts at RentHub Property Management to safeguard your investments and keep growing the smart way! With the powerful rental market we have in the DFW area, there's no reason you can't succeed in securing your financial future.
A quick note: Our blogs do not qualify as legal counsel! If you need immediate assistance, get in touch with your friendly neighborhood property manager at RentHub Property Management or a trusted attorney.
Make Time for Maintenance
One of the number one complaints when it comes to renter satisfaction is a lack of timely maintenance. For investors with multiple properties, it's no wonder! Think about all the tasks you've had to take care of for just one property, and you can quickly see how that could pile up if you're trying to manage it alone:
Seasonal maintenance to prepare your rental properties for the spring storm season or summer heat
Routine maintenance to keep your properties in pristine shape for your current and future renters
Emergency maintenance that requires you to be on-call 24/7—regardless of whether it's the weekend or not!
Even if you happen to be skilled enough to tackle some of your properties' maintenance needs here and there, you may not actually be saving money with your DIY efforts. If you're not accounting for the time it takes you to make those fixes; then you're not adding up the true expense of a repair. Plus, there's always the risk that your knowledge isn't as extensive as you thought—and suddenly the living room in your rental could pass for a water park.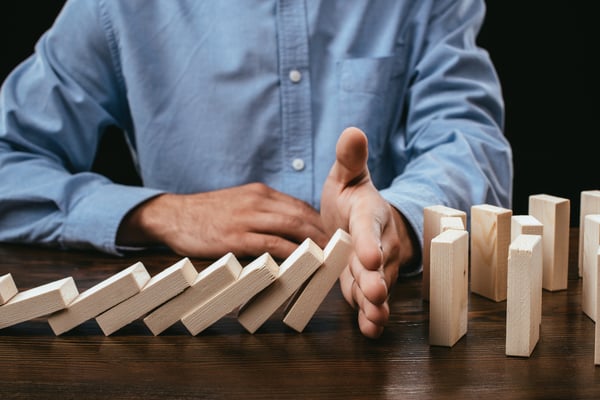 Plus, when you have maintenance demands for your properties spread across the entirety of the Metroplex, tending to the upkeep of your properties can quickly become a full-time job! Make no mistake: neglecting maintenance will not only cost you when it comes to repairs down the line, but it can also cost you in other ways:
Negative reviews or word-of-mouth feedback telling other renters to steer clear
Costly, extensive vacancies (when you should have had a new resident weeks ago)
Increased turnover costs in the form of prepping your property for new renters.
Don't let this be the fate of your portfolio! Stay on top of maintenance and inspections—without being responsible for late-night emergencies—by working with professional DFW property management.
Trust us when we say that DIY won't work forever, and trying to set up individual professionals to manage your maintenance can quickly become costly and time-consuming. If you can't make time for maintenance, work with the professionals who can—and you'll see your profits soar! You'll also have satisfied and surprised renters who will appreciate your professional approach to your properties.
Screen Every Renter—Every Time
If you've read a few of our blogs by now, you're probably pretty familiar with these two laws: the Fair Housing Act (FHA) and the Fair Credit Reporting Act (FCRA). You're also probably aware as a DIY investor that you do NOT want to cross either of these legislative powerhouses: it's a quick ticket to dented profits in the form of a hefty lawsuit.
One of the best ways to avoid doing this is to come up with a consistent set of policies and practices that you use to safely screen each of your potential tenants. You should be prepared to screen an applicant whenever you get ready to connect a new renter to one of your fantastic rental properties. It's crucial that you apply the same set of policies to each tenant every time to prevent the perceived appearance of any bias.
When you have a single property, it's easier to keep up with consistent screening practices. When you have multiple properties, investors might be tempted to cut corners and save time by either trusting their gut on a tenant placement or giving references the barest skim—especially if your prospective renter wants to pay rent upfront.
As your portfolio grows, you can't afford to skip out on thorough screening practices just because you feel confident with the number of properties you have: it only takes one $60,000 mistake to damage everything you've built. If you don't feel like your screening process is sound—or you could use some pointers or assistance from the professionals in property care—reach out to DFW property management to secure and protect your investment properties.
Pick the Right Property Manager
If you pick the right property manager, the two issues we've listed above will be taken care of for you. If you pick the wrong property manager, your portfolio won't grow—it will wither. While a competent property management professional is an ally and an asset to every investor they serve, the wrong property manager will tank your portfolio and sink your profits. Every component of operating a successful real estate portfolio builds on the others: failure can lead to a domino effect.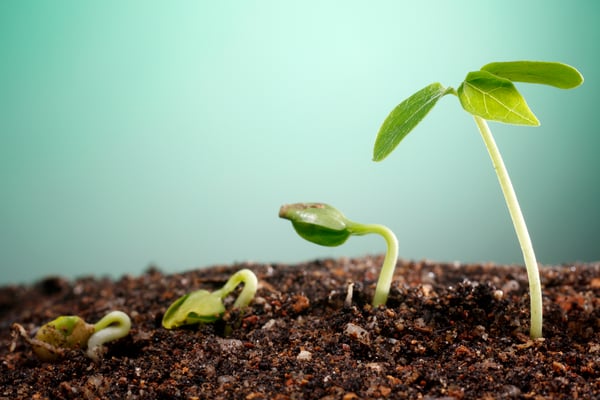 With this in mind, it's crucial that you find the right fit for your investment properties before entrusting your portfolio to anyone. Your property management pick should be able to handle all of the above—and then some—comfortably. Still, your pick might sound good based on what they have to say on their website—but how can you know for sure?
With the concerns of investors in mind, we put together our free guide on how to find the best property manager in the DFW area! It's full of tips investors need to tackle this crucial pain point if they want to continue growing their portfolio. When it comes to your financial goals, there's no reason to settle for less.