If you are a real estate investor in the Plano area, you are constantly on the lookout for ways to get the most value out of your investment.
One of the ways you can achieve this is by updating or renovating your rental property to boost your ROI and command higher rental rates in the Plano rental market. However, you need to update your rental property for the right reasons—and at the right time—to make that investment worth the expense.
When Should You Update Your Rental Property?
Updating your investment property has the potential to attract better renters, increase your property's value, and possibly make your life as a property owner easier. However, you'll only be able to access these benefits with updates that make sense for the market.
Here are some top factors to consider from the experts in Plano property management while you evaluate whether or not to rehab your single-family homes and multi-family units.
Do You Need to Improve Its Value?

Making profits from your rental property will only be possible if you can exceed your costs with your revenue. You can do this by carrying out such updates like:
Painting touch-ups: Adding a coat of paint is a cheap and easy way of making your rental property look and feel new. Rather than concentrating on the walls and the ceiling, adding some paint on the window frames (and potentially exterior walls) can breathe new life into a home. Sticking to neutral colors will help your property appeal to a wide variety of renter tastes.
Replacing or repainting the front door: A worn front door is likely to taint the potential image renters have of your property. Repainting or replacing an old front door is an inexpensive way of creating a great first impression.
Adding or upgrading old appliances: While it may be tempting to skimp on appliances in your rental property, they can be a dealbreaker for the modern renter. Updated appliances can not only fit in small spaces but in most cases, they're also energy efficient.
Updating the kitchen and bathroom: Updating bathrooms and kitchens in your rental property can dramatically increase its value for a future sale and boost its appeal for renters. Update these spaces by upgrading their lighting, installing new cabinets, adding modern finishes, and, if necessary, upgrading the floors.
As rental renovations are not personal, avoid overdoing it with your spending. Rather, view the update from an investor's viewpoint: your goal should be to get the most out of your property while spending the least amount of money.
A Plano property management company can help you differentiate between updates that provide lasting value and those that will harm your bottom line. The renovations you select should not only appeal to your renters but provide tangible resale value.
Are Your Maintenance Costs Too High?
You need to update your rental property if you realize that its maintenance and operational costs are too high. Updating features such as windows that truly need replacing or upgrading old appliances may be just what you need to reduce the time and money spent carrying out repairs.
The older your Plano rental property is, the more likely these kinds of updates will be needed over time purely to preserve a functional and safe living space.
Do You Need to Become More Competitive?
With renters flocking to single-family homes in the suburbs in the wake of COVID-19, there's a higher number of real estate investors looking at the rental market potential of these areas now compared to cities. This means you're likely to face some new competition as demand increases in cities like Plano, Allen, McKinney, and Frisco.
Keeping your rental homes as attractive as possible will draw renters away from the competition when you have a Plano property management partner to guide the process. A good property manager should be able to carry out the research you need to advise you on how to make your rental property more profitable.
Are You Dealing With High Vacancy Rates?
Knowing how to successfully manage turnover is crucial for any property owner looking to buy and hold real estate long term. However, there comes a time when your vacancy rate is likely an indication that something is not functioning as it should with respect to your rental property.
Your vacancy rate is calculated by dividing the number of days a rental unit is vacant by the number of days it is rentable. The higher the vacancy rate, the more money you are losing. A rental unit can have a high vacancy rate for any of the following reasons:
It needs major repairs and updates
The rental property is located in an unattractive area
The rental rate of the property is above the market value in Plano
There's a considerable gap between a renter moving out and another moving in.
One way of achieving higher retention rates is by keeping renters satisfied with the rental property and services you offer as a property owner (such as maintenance and repairs). Property maintenance helps improve renter satisfaction—thus reducing the likelihood of current renters canceling or not renewing their leases.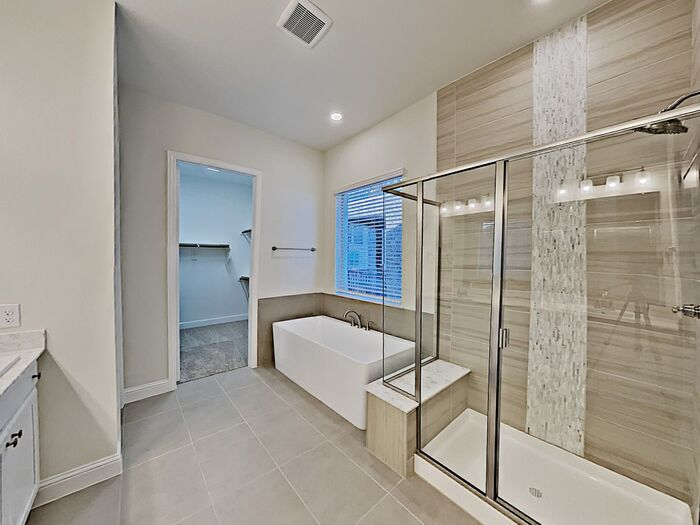 Do You Need to Improve Your Property's Energy Efficiency?
Replacing or repairing your property's windows (and window seals) or appliances not only appeals to your renters who enjoy a draft-free home but also makes your property more efficient. This is especially true in an age when your renters are increasingly environmentally conscious.
The Bottom Line
A critical consideration for your rental property—whether occupied or not—is whether you are ready to update it. For starters, laws on whether you can terminate a lease or not for renovation purposes differ from state to state and even county to county. There are also restrictions on whether you can offer a newly-renovated property to your current renters at an increased rate.
Working with a professional Plano property management company to navigate these issues is often the wisest choice. At RentHub, we help property owners get the most out of their rental with our property management services! Learn more about how we protect and serve you with our guarantees, then reach out to us if you have any questions on the best updates for your Plano rental homes!