As a property owner in the DFW area, we know you face plenty of pressure in keeping your rental properties in peak operating condition. Ensuring that you not only manage routine inspections, maintenance, and repairs while responding promptly to any maintenance requests that do emerge likely occupies a good portion of your time as a real estate investor. However, if you're only operating your rental homes from the perspective of the day-to-day grind, you aren't shoring up your long-term wealth for the future.
One element of rental property ownership you need to consider is the kind of updates and upgrades you plan on making to your DFW investments. Single-family homes and multi-family units exist in slightly different marketing spheres; what benefits one property type may not benefit another. If you have a diverse portfolio, this makes taking a 'one-style-fits-all' approach to your rental homes challenging.
If you apply a broad stroke of expensive updates to all of your properties to appeal to your future renters, you may actually lose business—not to mention the money you already spent on the updates in question! This makes researching the kind of upgrades you need a task specific to each property—whether it's located in Richardson or Arlington.
To save you some time, we've put together a list of our top tips as a DFW property management company to help you refine your research for which property upgrades will best benefit the properties you currently have in your portfolio.
Keep in mind that if you need additional guidance from here, we're happy to help! Just reach out to the experts at RentHub.
Your Upgrades Should Be Cost-Effective
Black stainless steel appliances might be trending now with homeowners—but will your renters really care enough to make the price tag worth the investment?
While you should avoid overpricing on updates, undercutting too far will create issues as well. If your idea of an 'upgrade' is transitioning that oven from the 70s into the 90s, then you're going to have some issues appealing to your future residents. Pick timeless upgrades that are more function than form: durability should always take priority over style.
Focusing on longevity is the only way to ensure your upgrades stand the test of time—and continue to pay off in the form of updated rent rates and renter appeal! This isn't to say your picks have to be utterly lacking in class, but quality counts—especially when it comes to 'high-traffic' appliances.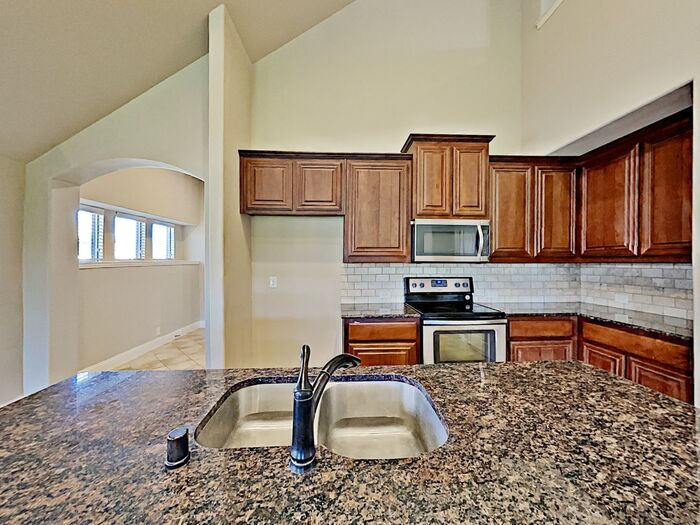 Sometimes, a little extra expenditure can pay off in rental appeal when the cost differential isn't too high. A great example of this that you might encounter is the difference between a manual-clean oven and a self-cleaning oven. For about $100 to $150 more, you're providing your renters with a feature that doesn't come standard—even in luxury apartments—and their back and elbow grease will thank you!
Plus, a self-cleaning oven means less work for you when it comes time to prep your real estate for a new resident if your former renters left you with a greaseball. As experts in DFW property management, we know that easy maintenance is always better for your renters.
Your Updates Should Be Easy to Maintain
Whether your property is a single-family home in Frisco or a multi-family quadplex in Plano, the unifying element that their upgrades should share is easy maintenance.
Not only does this benefit you as the property owner in the form of fewer maintenance requests or emergency maintenance issues, but it also makes it easier for your resident to take pride in the care and upkeep of your rental property—and their home!
Picking complicated features for your property facelift only discourages your renters from trying to keep them tidy and beautiful on their own. Plus, it means you're more likely to have to replace them sooner rather than later. What kind of updates should you avoid?
Fragile and expensive flooring won't pay off—no matter how beautiful it is. You're better off going with something functional, durable, and simple. Think vinyl planking or remastered bamboo instead of hardwoods.
That decoratively-tiled bathroom will look great in a permanent home—but maybe not-so-much in a rental property. If your grout is too deep to keep clean and ends up being a muck absorber, you've made a costly update error.
If you make your investment properties functional, beautiful, and easy to maintain, this will keep paying dividends in the form of happy renters who take better care of your rentals long term. However, the only way to achieve this goal is to know what renters want!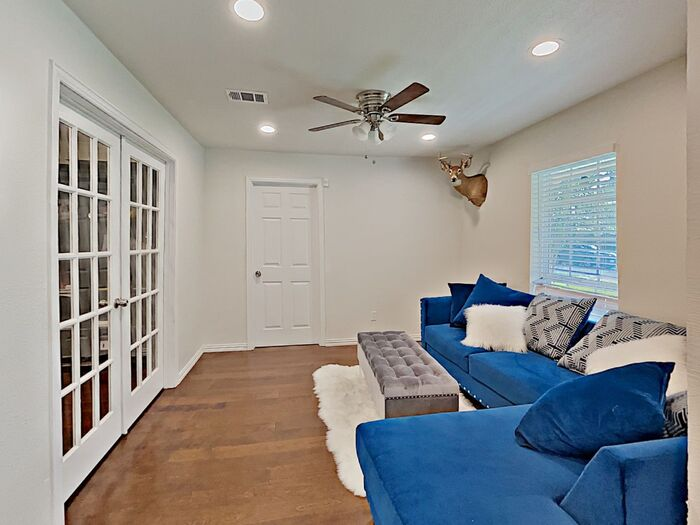 Trust Us to Be Your Property-Refresh Guide!
Why bother managing the hunt for the right upgrades yourself when you could have an expert handle it for you? Trusting the DFW property management team here at RentHub means gaining insider insight into what renters are looking for in their next home!
Property upgrade recommendations aren't the only way we make your life easier as a real estate investor! At RentHub, we manage every element of successful rental property operation from start to finish—before a renter ever moves in!
A great place to get started as a property owner is with our free rental analysis! Let us ensure you're pricing your rental correctly to find high-quality renters at the going DFW rental market rate. From there, we can analyze whether you have some updating to do—and potentially spare your pocketbook.