Managing a rental property is a multifaceted challenge. As a real estate investor, you need to control the business side of your investment. Handling income and costs associated with your property can occupy a lot of your time! But it would be a smart move for your properties if you didn't neglect to be a landlord as well.
The "people" side of McKinney property management is the second important pillar of a successful investment. People live in your property and pay your rent—so you won't get far without the skills to effectively deal with tenants.
The amount of management that you need to put into your tenant relationships can vary widely depending on the quality of the tenant. Still, there are some skills that can be useful in any scenario.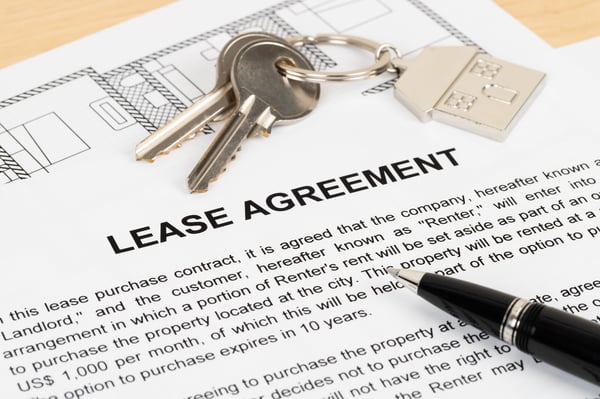 Let's talk about a typical example: You may, at some point during your tenure as a landlord, encounter a situation where you need to incentivize a tenant to move out early without pursuing eviction. There may be any number of reasons that this becomes necessary.
Perhaps you have a tenant that isn't working out well, but their conduct hasn't risen to the threshold of requiring eviction.

When you have tenants that do begin violating your lease, you may want to avoid an eviction regardless.

Maybe you need to renovate your property, or you've decided to exchange or sell it for another.

It could be that your current tenant isn't going to renew the lease, but the tenants that you have lined up next need to move a couple of months early.
There are innumerable reasons why you may need to make this sort of choice—but what can you actually do to make it happen? Here are a few time tested best practices used by other landlords to entice their tenants to leave a lease early when it became necessary to do so.
A heads up before we proceed: This article is not intended to be a substitute for sound legal counsel! If you have a situation reaching a boiling point with one of your renters, reach out to a skilled attorney or your allies in McKinney property management here at RentHub!
Option 1: Offer an Incentive
If you need to encourage a tenant to relocate, one easy option is to offer an incentive for your tenants to end their term early. This scenario is often known as a "cash for keys" arrangement. It does cost you upfront, but if you're set on enticing your tenants to vacate early, it can be particularly useful.
When looking to go this route, here are some tips:
Explain politely why you need your tenants to leave and what will happen should they refuse to do so. This consequence can be as significant as eviction or as innocuous as having to deal with a new landlord, depending on the conduct of the renter in question.

Make your cash offer. You can effectively buy your tenants out by offering to pay some amount of money (the cost of a security deposit on a new property is a typical dollar amount). Make it conditional that the property will be returned in acceptable condition prior to any payment.

Assuming they agree, get the agreement in writing. Cash with no confirmation is a quick way to get duped; your renter can move right back into the property. If you've done your due diligence in inspecting the property and returned your tenants' deposit, then you're all set!
Option 2: Offer Some Help
If you are unable or unwilling to pay off your tenants to leave, consider the value in offering tangible assistance in any way that you can. If you have a moving truck or access to cheaper rates, it can be worth a day of work to help them get moved out.
Depending on your

McKinney property management

connections, you may be able to get them set up with a subsequent property or connect them with a good landlord in your place.

Consider anything that you can do to make their last few days with you a little easier.

Help them take care of any lingering

maintenance issues

free of charge.
Above all, be positive and understanding! The right attitude can be constructive and turn a potentially hostile situation into an easy-going one.
Some Things to Consider
Don't forget that with many tenants, convincing them to leave a month or two early may be as easy as simply asking if they are willing. If you know your tenants, you should have a decent sense of how readily they'd be ready to leave early.
If you indeed find yourself in a more difficult situation, then you should remember a few essential facts. You can try your best at incentivizing and negotiating, but avoid doing things such as:
Physically removing the tenant

Turning off utilities

Changing locks without notice

Blackmail or harassment

Removing tenant property from the unit.
These sorts of actions will put you on the wrong side of a courtroom and will torpedo any eviction efforts that you may ultimately need to take.
RentHub Can Help!
As an investor, when you're in the middle of growing your portfolio, you can run up against many unexpected obstacles, both financial and personal. If you're struggling to deal with the people problems that come with your real estate investment, then a professional McKinney property management company can help you get a handle on things.
RentHub Property Management is a full-service property management company that is driven to find better ways to help property owners manage investment properties!
We'll provide you with fast rent collections and accounting, tenant screening and placement, and can help you manage the delicate parts of tenant relationships. While we're working hard for you, you can get back to what got you into investing in the first place: focusing on your financial future!
If you're just starting to expand your portfolio, it helps to have the information you need to do it successfully. That's exactly why we offer investors access to our guide for growing your real estate holdings for FREE.
Often, problems with tenants spring from weaknesses in your investing process early on, whether through screening or inappropriately priced rent. When you work with the right information from the start, you protect your portfolio as you grow.