Every profession comes with a learning curve: this fact is just as real now as it was when you walked into your first job.
Maybe you've carefully invested in your Plano investment properties

after some serious thought and consideration.

Perhaps you first inherited a property and wanted to turn it into a money-making venture. Then you discovered how lucrative investing in real estate could be.

Maybe you had a growing family who was ready to move out of your starter home,

and you turned it into an investment

. Slowly, you found yourself with more properties under your belt.
However you found your way into being an investor—accidental or not—you're probably confident that you have a handle on things at this stage in your growth. While this may be true for the most part, remember: the devil is in the details.
If you choose to manage your Plano investment properties alone, be sure to watch out for a few common mistakes that beguile both new and seasoned investors alike.
1. Skipping a Thorough Tenant Screening
We've said it time and time again: you can't be a successful property investor without a thorough screening process. This element of investing is one of the first things that you should develop! It sets the foundation for the entirety of each "lifecycle" your Plano investment properties go through.
It may not seem all that critical at first:
You have to have decent people skills to invest in and manage property—so why not trust your gut?

The tenant is eager to move in and secure your property—shouldn't you get a paying tenant moved in as soon as you can?

It could also be that you've been renting your property for a while, and you feel like you have a good idea about where you can cut corners on your screening process.
As tempting as this may be, take it from a property management company in Plano: it's not a wise choice. Remember that your property will only earn money for you if your renters pay on time and fulfill the terms of the lease.
Choosing the right tenants is critical to everything that comes after, and your screening process is what helps you make an informed choice.
Keep your process consistent with all your applicants.

Be as comprehensive as you can.

Pay attention to background and credit checks.
Screening is one area where doing the legwork upfront will save you from serious pain down the road! At RentHub Property Management, we emphasize—and will continue to emphasize—the power of your screening process in protecting your properties.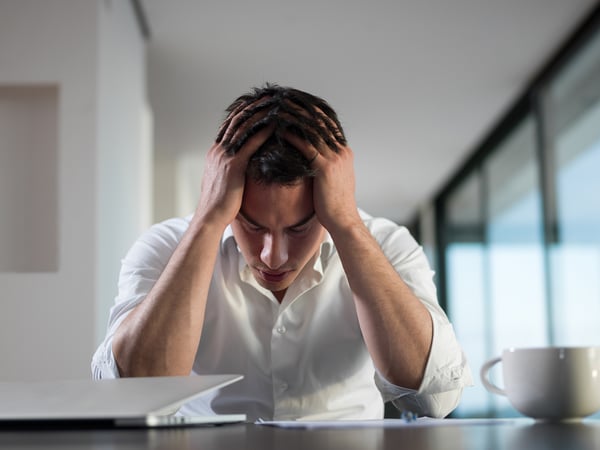 2. Missing the Mark on Your Rental Rates
Rental rates can be a touchy subject.
No matter how much of a one-person show you're running, your real estate portfolio is a business.

Like any business, you need to continually adjust your prices to keep up with changes in the market.
Don't neglect a proper rental analysis of your property! You can gain a real appreciation of the value of your property and choose the right rental rate for your investment with this critical research tool.
Market analysis will help you understand your Plano neighborhood, local trends, and your pool of prospective renters.

Compare your property to other comparable properties in your area and use this comparison to set a rental rate.
This process is relatively simple at first glance but can be reasonably involved when you dig into it. Nevertheless, it's essential to ensure that you aren't setting your rent too high or too low.
An alternative to performing the legwork on this yourself is to connect with an expert property management company in Plano. Any respectable property manager will offer you a free rental analysis to steer your investments in the right direction.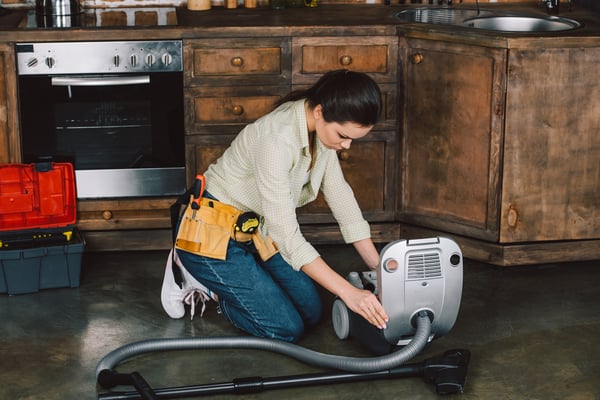 3. Cutting Corners on Maintenance
If you're handling the administrative end of your investments on your own to save a buck, then the temptation to DIY maintenance may confront you as well.
It can be extremely tempting to grab some tools and wade into a problem when you get a phone call—especially if you consider yourself a bit of a handyman (or woman). You may even have a few good reasons for this urge:
You may want to cut out the middleman and be as responsive as you can

You may consider your skills up to par and prefer to skip the contractor altogether

Maybe you

simply don't have a contractor you can trust

to handle the job.
Remember that it's never a good idea to perform any maintenance that you aren't qualified to perform. You may be skilled and hard-working—but if you don't have the right qualifications, those skills won't matter in the eyes of a city inspector!
Be especially careful when working with plumbing and electrical issues. Your property is an investment: it's a source of long term revenue for you and a home for your tenants. Hire the right people for your repairs, follow city codes, and keep your property safe and livable.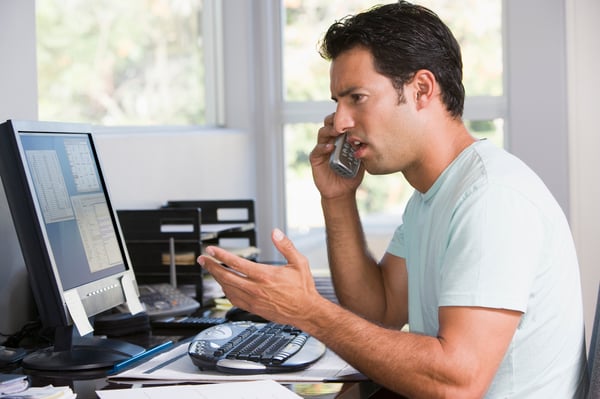 4. Upholding Unrealistic Expectations
You may have some pie-in-the-sky dreams—but understand that whatever the hype: real estate investing is not a golden ticket to instant wealth.
While you are on the way to an excellent source of long-term, passive income, you will need to grow your business slowly and deliberately over time. A return on your investment will come if you do the right work—but it may take time. Be sure to set realistic expectations on either end of the spectrum.
You may (and likely will) have to deal with some unexpected expenses:
A water heater may go down.

Your property may sit empty for a month longer than you thought.

You may need to take a tenant to court.
Expect the unexpected and budget for long-term growth and surprises: you'll be well prepared to weather whatever comes your way. As an expert property management company in Plano, we recommend a savings of at least three months' rent to protect your properties in the event of tenant troubles.
Reach Out to Rent Hub
!
You may find yourself dealing with some, most, or all of these mistakes. Wherever you are on your path to financial freedom, RentHub Property Management can help!
As your property management partner, RentHub can help you screen tenants, stay on top of maintenance, and manage your budget. We can also offer you access to a customized rental analysis for each of your investment properties—absolutely free. We understand that when you succeed, we do too!
Take advantage of our expertise to grow your portfolio: download our guide! Just like our rental analysis, it's free for interested investors—all you have to do is start reading.