Whether you're an out-of-state investor or you live here in Plano, there's a critical principle to remember for every investment property in your portfolio: research drives the rental price.
Intentional investors know that an empty rental property is an expensive problem:
You aren't generating income as long as your property sits without a tenant
You also understand that signing a tenant to a lease when the rent is too low means you lose money every month.
How can landlords find the "sweet spot" for your rental price? It starts with a powerful tool called a rental analysis. Here's what landlords in Plano need to know before setting the rental rate for your investment property!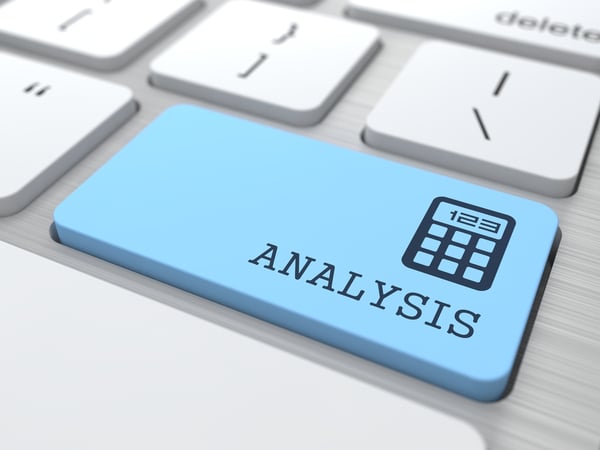 Research Drives the Rental Price
The most successful investment property owners and profitable rental properties are a combination of the right rental price and quality tenants. What research do you need to determine the ideal rental rate for each investment property to attract your ideal tenants?
Make sure you caught that: one rental price won't work for all of your investment properties. Each property requires a separate rental market analysis to determine your "Goldilocks" rental rate in your area. A great example of this is a comparison of the average rental rate in Frisco as opposed to Dallas. The same fluctuations apply to your Plano property, too—one size does not fit all.
A rental analysis pulls together multiple factors to help you find the best rental price for your property. Rather than "going with your gut" or picking a number that sounds good to you, your monthly rate is the result of market conditions, local expertise, and hard science.
Here's the kind of information to gather and analyze when setting your rental price:
Number of Rental Homes
How many rental homes are in your market? Whether it's Dallas, Garland, McKinney, or Plano, look at the information surrounding the location of your rental property. Knowing the number of rental homes—and how many are currently vacant—helps you see how much demand there is for your property and other homes like yours.
For vacancies, make a note of how long those

properties have been vacant

.

If it seems like a lot of homes have lengthy vacancies, there might be less demand for rental properties in your area.

However, if homes don't stay vacant very long, the neighborhood could be in high demand.
This kind of information can affect the price you set for your Plano investment property.
Single-Family Versus Multi-Family
Next, take a look at the type of available rental housing.
How many rentals are single-family homes versus multi-family properties, like duplexes or small apartments?
How does your property fit?
Knowing the ratio of different types of residential properties can influence the rental price of your property.
Compare the Details
Gather data about other properties similar to yours. Look for:
Square footage
Number of bedrooms and bathrooms
Parking options
Lot size
Household and property amenities
Interior and exterior condition.
When you find a few properties that match the details of your property, look at the rental prices. What are other landlords charging tenants to live in a home similar to yours in the same neighborhood? This is a good starting point for setting the rental price for your Plano investment property.
Learn the Neighborhood
When renters look for a new home, they aren't looking only for the house itself; they're looking for a community that fits their lifestyle.
What do renters want in your property's neighborhood? Most renters want some common things, in addition to personal preferences:
Excellent schools nearby
Parks and sidewalks for outdoor recreation
Proximity to shopping and restaurants
Easy access to highways and airports
A thriving business community (rather than closed and vacant businesses)
Nearby entertainment (sports, movie theaters, museums, and concert venues).
The walkability score of the neighborhood can impact the rental rate for your Plano investment property. Evaluate the area surrounding your rental property when considering the ideal rental price.
Find the Fees
Your tenants pay more than just the monthly rent to live in your property. From application fees and pet rent to the security deposit, potential tenants compare those costs to other similar properties—along with a monthly rent comparison.
Make sure the required tenant fees and deposits are comparable to other nearby, similar properties. If a potential renter doesn't want to pay your high application fee, chances are they'll apply for another nearby home to save some money instead of trying to qualify for your property at a higher application price.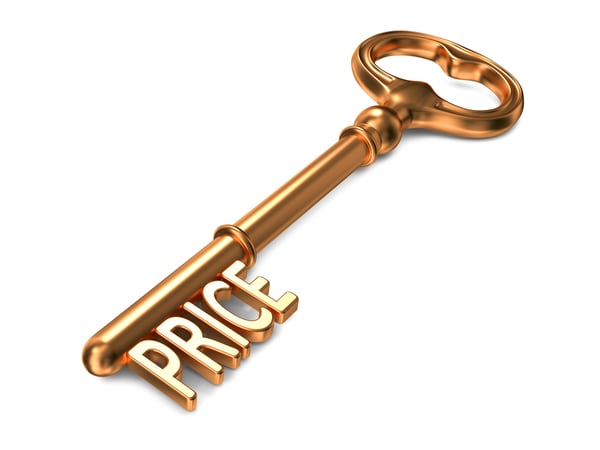 Overwhelmed? A Property Manager Can Help!
Did we overwhelm you with everything you need to set an ideal rental price? Don't worry: we promise it's worth researching before setting the right rental rate for your property.
Keep in mind; you don't have to do it alone! Finding current (and reliable) market analysis can be a challenge if you don't know where to work. An expert property manager in Plano can provide everything you need—and help guide you to the best rental rate for each of your investment properties.
How does it work? With no strings attached: RentHub Property Management helps landlords across the Dallas area when it's time to set the rental rate. Whether you're in Plano, McKinney, or Allen, we have the expertise you need to help you set your "Goldilocks" rate! The best part? It's free! Get your FREE rental analysis today—and let's start amplifying the earning power of your Plano investment property!