Do you know what condition your investment property is in right now? Many investment property owners cannot say with certainty what condition their investment is in—and it often costs them dearly.
If you don't know—and things are already going poorly—an inspection will help you to discover any potential issues in your McKinney investment properties in time to address them.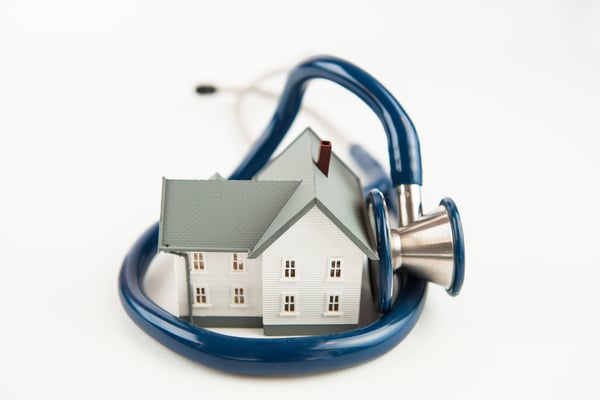 Approaching your properties proactively also puts control back in your hands as the investor, and protects your long-term wealth and financial goals.
What sort of inspection schedule should you keep in mind for your properties?
Is there an ideal number of inspections that investors should aim for?
What should you look for when inspecting a rental property?
In today's blog, we'll address these kinds of questions directly—and more—so that you can tackle property inspections like a pro and nix your inspection woes. When you have a growing real estate portfolio, staying hands-on with your properties when you're managing them alone is crucial to keeping your properties profitable.
Keep in mind that while this blog is intended to act as an introduction to property inspections, it's not a substitute for legal advice! When in doubt, get in touch with trusted legal counsel.
What Is the Best
Rental Property Inspection

Schedule

?

As a rule of thumb, a rental property should be inspected once every six months during the lease. However, when a tenant moves in, the property should have also undergone a recent inspection. With that in mind, we recommend starting walkthrough reviews at three months into the lease.

This gives your tenant time to settle in, and it can also be a useful indicator of how well your McKinney investment properties are being cared for early on. Care for a property is always at its height near the beginning of a lease during the "honeymoon" period—so red flags or gaps in the care for your property during this time could be a red flag.

Following the six month rule, the next inspection would be at nine months. If you operate your rentals using 90-day expiration notices, these two events overlap. If the tenant isn't planning to renew, inspections during this time give you and your tenants room to fix anything that needs repairing before the end of the lease. Ultimately, this saves you time—and money—when you have the chance to avoid repairs between tenants that could increase your vacancy time.
Move in Inspections

Are a Must

As a property manager in McKinney, we know how crucial move in inspections are for protecting you and your assets. A move in inspection is your last inspection of the property before a tenant moves in. This inspection should be conducted after any repairs have been made as contractors can be notoriously messy.

This inspection also gives you a chance to get evidence using photos, video, and writing about the state of each property when a tenant moves in—should you need it later. Having such well-documented evidence can be particularly useful in the event of a dispute, but it can also support the expectations you have in your lease for how tenants should care for your McKinney investment properties. Consider it your "property baseline" when it comes to the condition of your investments.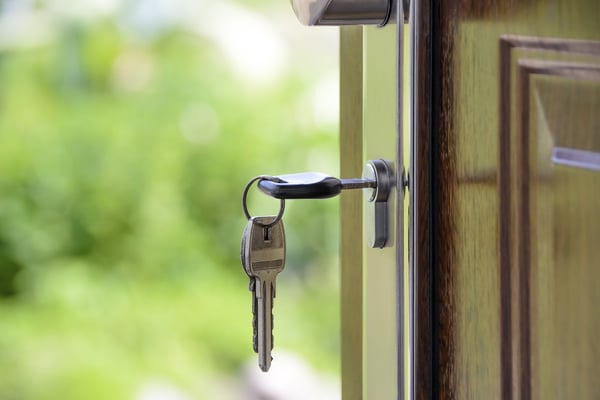 Use this walkthrough inspection as a chance to review the basics:
Faucets
Walls
Light bulbs
Toilets
Windows
Appliance functionality.
Look for any cleaning issues and remedy them before move-in. Start your relationship with a tenant out on a high note by making the property move-in ready, and you'll also show them what you expect on move-out day.
Move out Inspections

Matter Too!

A move out inspection is vital: this is when you assess whether your tenant left your property in the condition expected as outlined in the lease. This type of inspection is usually performed after tenants' belongings have been moved out of the unit so that investors can walk the property and spot damages that fall outside the realm of "normal wear and tear."

Performing the move out inspection without your tenant present gives you, as an investor, the time needed to conduct a thorough inspection and document any potential deductions from the security deposit without pressure. It also protects you from agreeing to anything concerning the property's condition while your tenant is within proximity.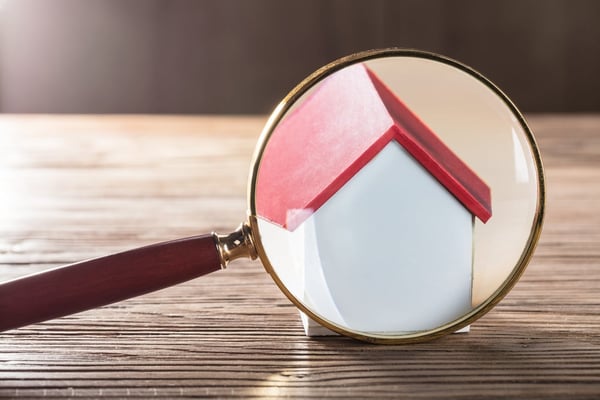 A common question we get from real estate investors is this: What's covered under "normal wear and tear" when it comes to the security deposit? As a professional property manager in McKinney, we usually identify normal wear as the kind of damage you would expect to be typical of living in a home. Some examples might be:
Small stains in carpet or scratches on hard floors
Minor scuffs in wall paint
worn carpeting near high-traffic areas.
However, some damages can exceed the expectations of typical use. What this boils down to is that the tenants in your McKinney rental properties have severely neglected the care of your properties in some way. Look for things like:
Large holes in the walls
Broken mirrors or windows
Shattered tiles
Massive pet stains and their accompanying odors.
When it comes to this kind of damage, document it as thoroughly as you do with every other inspection. This can come in handy should you need to deduct any funds from a tenant's security deposit when you provide them the reason why.
It's always a good idea to perform your move out inspection after your nine-month inspection—it will give you a chance to spot any new damage that occurred after you walked the property last.
Add Your
Rental Property Inspection Schedule

to Your Lease

While most leases have a clause stating the landlord may enter with adequate notice at any time, you might consider still adding the language to the lease to help avoid surprising your tenant. Ultimately, this will increase tenant satisfaction—and increased satisfaction usually leads to longer lease terms.

At RentHub Property Management, we are the experts when it comes to what tenants want! You might even say that we've got being a property manager in McKinney down to a science. We believe that a technology-driven approach to property management is the future of keeping long-term tenants—and when it comes to preparing your properties for move-in day, this is no exception.

When you're trying to grow your real estate portfolio, having a system in place for preparing your rentals needs to be something you can rely on again and again. This not only ensures consistency and quality across all of your investments, but it takes away the strain of having to remember what you need to examine during a walkthrough!

With overworked investors in mind, we put together our FREE Make Ready Checklist—so that you can prep your properties like the pros. Download your checklist today for beautiful, rent-ready rental homes tomorrow!