Your long-term wealth grows as your real estate investment portfolio grows. However, the work required to keep multiple properties profitable grows, too!
Many first-time investors don't realize the amount of work that goes into setting up and maintaining a profitable rental property—much less multiplying that work over more properties as you add new investments.
If you started by managing your first McKinney property on your own, you quickly learned that being a landlord is a full-time job! What happens to your free time as you add more properties? Most investors don't plan to leave their careers or spend all of their free time taking care of investment properties.
Multi-tasking your life isn't an ideal way to build your long-term wealth—so, don't! Manage your growing portfolio like a pro with these tips from McKinney property management.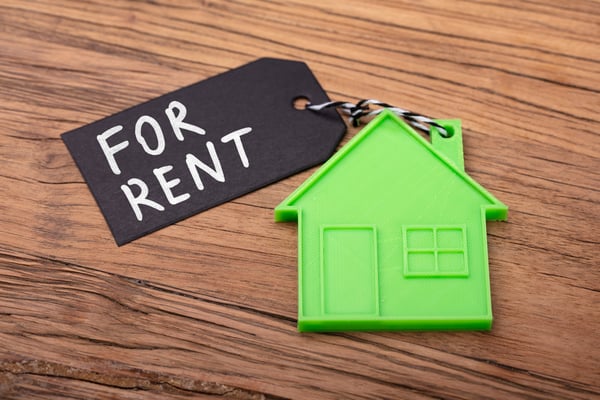 Growth Requires Change
It's true in life and the real estate investment business: growth requires change. Successful investors can't approach multiple properties the same way they did only one property if they want to build and maintain a successful real estate investment portfolio in McKinney.
However, you do have options: the right choice for you depends on your financial goals and the amount of time you want to put toward reaching those goals.
Should You Hire Individually?
More properties mean you need more hands on deck: every investment property requires the same processes, tasks, and care that goes into making one property profitable. You'll quickly find that it's more than one person can handle.
There are only so many hours in your day, and it's impossible to support the success of multiple McKinney properties without help. With the right professionals on your team, you'll have the expertise you need to:
Market each property
Find quality tenants (including multiple tenants for some properties)
Make sure your renters pay the rent—and track down late payments when they don't
Maintain each property with consistent care
Promptly respond to emergency repairs
Protect your assets and field legal issues
Run the numbers and study the finances for each property.
Thankfully, there's a shortcut to trying to find these experts on your own: adding skilled property management to your investment business pays off! You'll need a variety of maintenance contractors, experienced legal counsel, and a financial guide—and property managers in McKinney have often already forged strong bonds with other area professionals who offer these services. In many cases, they even offer them to you without needing a middle man!
Trying to find and develop these relationships while managing your portfolio can not only get expensive, but time-intensive! If you love your career, you don't have to set that aside to focus full-time on your portfolio when you work with expert McKinney property management.
Property Management Does It All!
When you hire a property manager to help you grow your portfolio, you don't have to hire staff or worry about the costs associated with employing another professional to fill the property management niche. You also don't have to do the work or self-manage a team to market your property, find tenants, collect the rent, or provide efficient, prompt maintenance.
A Full-Service Staff—Without Hiring Individually
Outsourcing the day-to-day management of your growing portfolio means you get the extra hands you need without having to vet each professional that supports your growth individually. Instead of spending time on qualifying your crew, you can spend that on adding more properties to see your profits grow.
We mentioned before that property managers often come bundled with more than one set of skills. With expert McKinney property management, you gain access to:
Cutting-edge marketing for your properties with professional photos and compelling descriptions to rent your properties quickly
Comprehensive market research on current and future property picks
Tenant screening processes that protect your investments from bad tenants while placing only high-quality renters
A vetted team of maintenance contractors to perform seasonal maintenance and respond to emergency repairs 24/7
Rent collection, including late payment pursuit—and, if necessary, support in the face of eviction.
Financial reports to keep you up-to-date on the status of each property in your portfolio.
That's right! One hiring decision does all of that—and more—for your McKinney real estate investment portfolio.
As you add more properties and continue to grow your portfolio, your professional property manager integrates your new investments with ease. With processes and personnel already in place, adding more properties to your portfolio is easy (and profitable) with the right property manager.
Grow the Right Way With McKinney Property Management
Don't spend your time and eat into your investment profits by trying to assemble your own team of people to help manage your growing portfolio. Make the right hiring decision—and choose a guide who's devoted to your growth from the start.
In McKinney, RentHub Property Management is proud to offer our guidance and insight into rental properties to our investors! Best of all, our tremendous library of free resources is available to every investor and landlord—regardless of skill level or portfolio size.
If you're interested in managing your growing real estate investment portfolio, why not get started with our FREE guide to growing your portfolio the right way?